Whenever a new year rolls around, the public rushes to see what spectacles await the next 12 months of cinematic goodness. In this day and age the 'event' movie has become such a regular occurrence that it practically dominates the box office on a bi-monthly basis.
In 2019 alone, we've seen Avengers: Endgame break every record imaginable and there has already been 5 movies (under Disney's banner alone) that have eclipsed $1billion at the box office – Frozen and Rise of Skywalker haven't been released, as of writing.
2019 has also seen its fair share of Oscar/critical buzz around independent and original big-budget flicks aplenty. Quentin Tarantino's Once Upon a Time in Hollywood scored well with the critics, while the likes of The Lighthouse and The Joker have performed admirable on the festival circuit.
Sure, these films are all worthy of their praise and success, but what about the features that slip through the cracks?
Every year there will be a multitude of awesome releases that either have the unfortunate task of opening up at the same time as a mega-movie, or sadly just don't generate enough buzz to get people into theatres. That doesn't mean they don't deserve another look.
1. The Kindergarten Teacher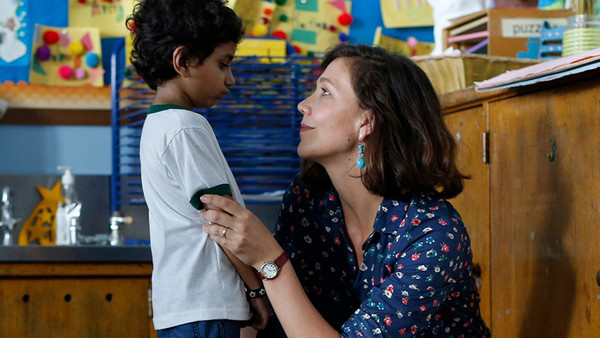 There was understandable buzz around the Israeli remake of The Kindergarten Teacher coming out of Sundance 2018, The Guardian giving the indie a 5 star review and hailing Maggie Gyllenhaal's performance as 'one of the best' of her career.
It's unfortunate then that, by the time the film was theatrically released in the UK in February 2019, much of that fanfare had died off.
Reviews were excellent for the film depicting a kindergarten teacher (in crisis) who happens to stumble across five-year-old poetry prodigy, Jimmy, in her class and aims to shed light on his undeniable talent. However, this wasn't enough to stir up a following for a film that deserved to be seen for the conflicting and heart-wrenching implosion of Gyllenhaal's, Lisa Spinelli, alone.
With the film's initial US release being scooped up by Netflix in 2018, it appears that the flick has the best chance of being exposed to the general public via a gander through the streaming service on a rainy week-night.
If you want to laugh (Lisa's passing off of the young Jimmy's work at her own poetry class is shockingly hilarious) or simply want to question where you draw the line between teacher and stalker, this film has more to offer than first meets the eye.
2. Missing Link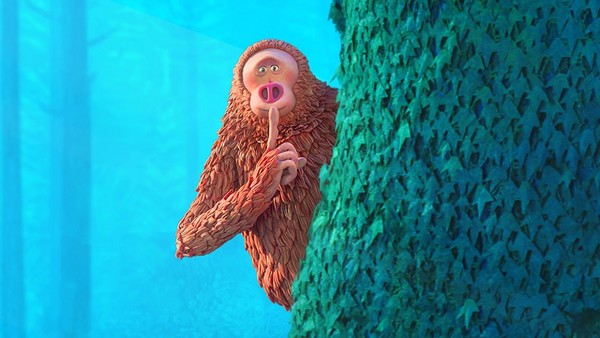 When your cast includes Hugh Jackman, Zach Galifianakis, Zoe Saldana and Emma Thompson – you were pretty much counting on this sweeping up at the box office, right?
Wrong.
Missing Link made $24.7 million worldwide and with a $100 million budget, 'flop' doesn't quite cover the damage this film may have done to stop-motion animation studio, Laika.
It's a damn shame, too!
Chris Butler's brainchild combined dry, witty humour with the beautiful aesthetics that are consistently churned out by Laika (Kubo and the Two Strings and Coraline being another two stand-outs) and – in theory – had a family-friendly tonic on their hands.
Whether the films mature approach to the source material – many of the jokes rely on sharp delivery rather than slapstick visual humour – or the fact that the film simply wasn't marketed well enough to excite parents into dragging their kids into theatres, it was obvious that something didn't exactly click with the paying public.
If you want to giggle at a Sasquatch (Galifianakis) trying to find his place in the world or a hopeless bounty hunter (Timothy Olyphant) being foiled at every turn to take out Sir Lionel Frost (Jackman), himself aiding the Yeti-cousin for his own questionable justifications, then this film is worth a punt.
3. Booksmart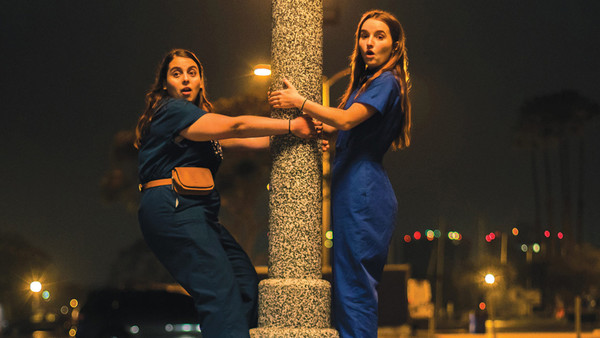 Olivia Wilde's first venture into feature filmaking cooked up a perfect storm of publicity when the film's trailers began doing the rounds in early 2019. Booksmart looked to be the blast of awkward female coming-of-age dramedy that the film scene was in desperate need of.
Wilde's work was applauded by critics, their peers and anyone who wandered into a screening of the film, Booksmart spluttered to a $6.9 million domestic debut and didn't gather much more steam after that.
What went wrong, then?
Perhaps the crowded summer slate, with the likes of Avengers: Endgame and Toy Story 4, meant that the majority of the average film-watcher had scratched their itch in terms of leaving the confines of their own home to digest a picture. Maybe the consistent comparison's to the cult-classic Superbad translated to people feeling they'd already seen this movie before and weren't willing to pay for a repeat experience.
Whatever the reasons, there's no arguing that Booksmart is a film that you need to see. Possessing fantastic dialogue, two star-making performances – in Kaitlyn Dever's Amy and Beanie Feldstein's Molly – and enough pubescent hilarity and escapades to fill 105 minutes of runtime, give it a look-see and you won't be disappointed.
4. Crawl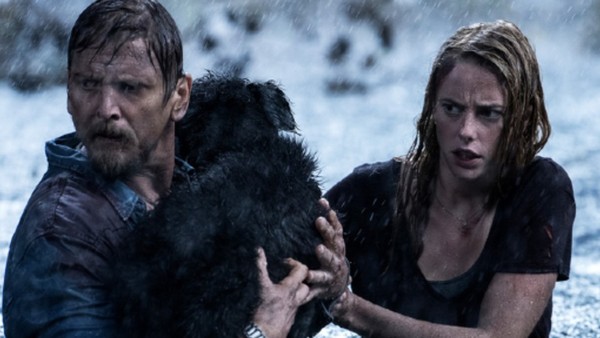 Crawl sees Kaya Scodelario (of Skin's Effy fame) faced with the prospect of evading the threat of a group of merciless alligators who, thanks to a freak hurricane, have held her and her father (Barry Pepper) hostage in their own home.
Yeah, it's easy to see how this one could have escaped your attention.
While not the worst premise in cinematic history, it definitely feels like the synopsis of a straight-to-Syfy animal horror feature. With that being said, it's within this b-movie expectation that this film actually becomes, well, a bit good.
The reveal that the title of the film is alluding to both Scodelario's Hayley being a swimming virtuoso and the mode of transport chosen by the terrifying beasts – when not accommodated by H2O – is a giggle inducer. Once Hayley begins to utilise her ingenuity and swimming nous, to combat the monsters, the film takes a raucous turn and incorporates everything from shower-parkour to pistol-whipping, making for a late-night romp for the ages.
Oh and, if you stick around for the credits, you'll be serenaded by Bill Hayley's See You Later, Alligator – what more could you ask for?
5. The Dead Don't Die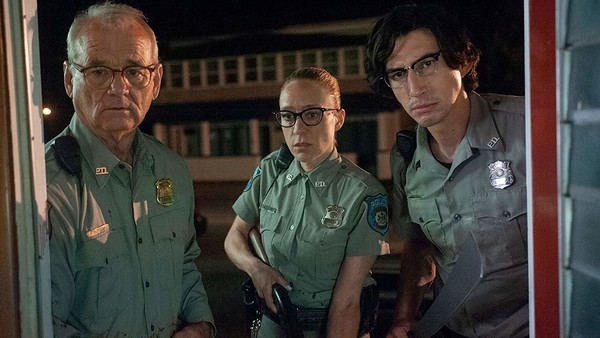 People love zombies. If you haven't boarded the flesh-eating train by now, therein lies the reason why you probably missed Jim Jarmusch's The Dead Don't Die.
That being said, it appears that even the living-dead's fandom didn't want to give this black-comedy the attention it so richly merited. Much of that could be attributed to its critical reception; with many weighing in that the film was 'average' at best.
Sure, The Dead Don't Die could be viewed as a bit niche and plays with its tone and themes throughout (at one point, Adam Driver's character even references that he knows what happens next, as he's read the script) but the zom-com has enough going for it in terms of wit and star-power to appeal to more than the few who gave it a chance.
Dead-pan performances, from Driver and Bill Murray, married into an ever more dead world, make for a movie that can make you belly laugh – one zombie's craving for chardonnay will provoke laughter eternally – and even elicit remorse for the inevitable doom that is slowly swallowing our protagonists.
Zombieland and Shaun of the Dead, it is not. However, Jarmusch isn't aiming for that and the results make for a film that refuses to play by any genre's rules.
6. Velvet Buzzsaw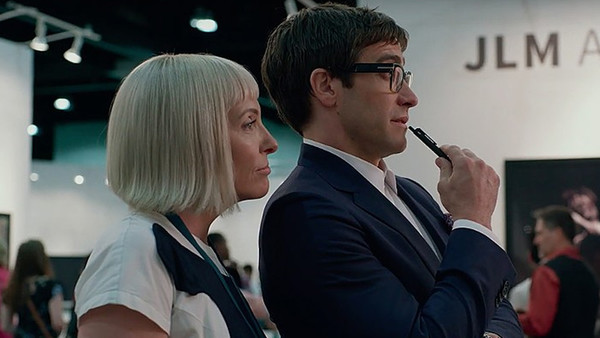 It's hard to claim that a film that is released exclusively on Netflix can be 'overlooked' – with millions streaming movies through the service on a daily basis – yet it can be argued that its lasting impression in our memories could sometimes use a bit of revision.
That undoubtedly applies to one, Velvet Buzzsaw.
Buzzsaw's world premiere at the Sundance Film Festival in January 2019 drummed up a hefty amount of hype around Jake Gyllenhaal and Dan Gilroy's most recent collaboration – 2014's Nightcrawler being a seminal hit for the two, last time out.
When the film hit Netflix the next month, the service pushed the feature as a flag-bearer and smeared the release across social media. What the initial audience wasn't counting on was the superficial world of Art Critique to be torn to shreds, in such a viceral and provocative way, by the dreaded curse of a newly deceased artist's paintings.
The delivery of the premise is consistently obscure and down-right insane but there's no questioning the ambition of the project and the operatic drama of the narrative is enough to keep you transfixed on this eery thriller.
You may find Velvet Buzzsaw is trying to be too pretentious for its own good – yet if you take a closer look, you'll find that the true genius of Gilroy's work exposes those who exude that same detestable quality.
7. Greta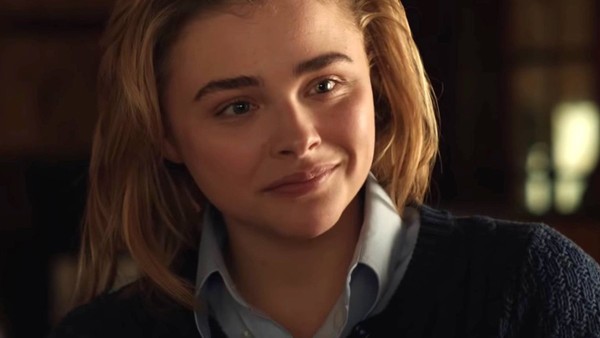 Chloe Grace-Moretz' star has been on the rise for, what feels like, a life-time. Her break-out role as Hit-Girl, in 2010's Kick-Ass, put her on the map at the tender age of 13 and she's been a mainstay in Hollywood ever since.
Therefore, when it was announced that she'd be sharing the screen with Isabelle Huppert for the 2019 release of Greta, it gave us reason to believe that this could be another potential feather in the cap of the young star.
Stuttering to a mixed-response, upon debuting in the US at the beginning of March, Greta struggled to find its audience as a skin-crawling thriller.
With the premise consisting of Frances (Grace-Moretz) being lured into a false sense of security by the deranged titular character (Huppert), Frances soon finds that her new acquaintance is a little more than she bargained for.
The two leads turn in fantastic performances, Grace-Moretz shining as the sympathetic lens through which we discover Greta's past and Hupper is on hand to slither coldly through each scene, threatening to strike at any moment.
As far as the story goes, it can veer into the farfetched from time to time, but this film warrants a viewing based solely on the lead's input.
8. Long Shot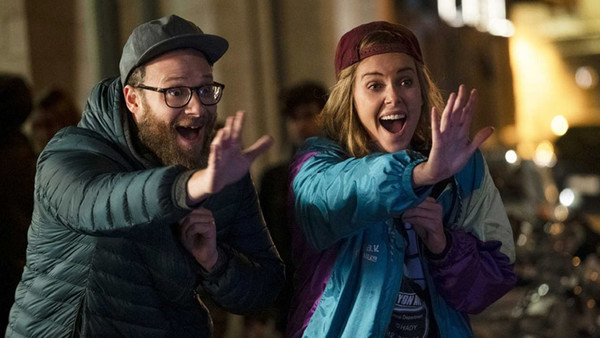 Charlize Theron is notoriously picky when it comes to choosing her projects. So, soon after it was announced she would be starring opposite Seth Rogen in an upcoming romantic comedy, a few heads were turned.
Rogen has some pedigree in this field, 2008's Knocked Up and Zack and Miri Make a Porno clearly proved that he had the heart to compliment his rib-tickling wise-cracks. Theron on the other hand, has rarely wandered into the light-hearted genre and thanks to the performance of Long Shot at the box office, she may never again.
Long Shot managed to get a seal of approval from the critics and was hailed as a 'sharp and deceptively layered comedy', which more than explains why Theron took the project in the first place.
The two leads conjure up some epic chemistry on-screen that is helped no-end by the hilarious dynamic thrown together when a failed journalist, Fred (Rogen), is hired to write speeches for his old babysitter, the now presidential candidate, Charlotte (Theron).
For such an original spin on the employee-turned lover trope, it's disappointing that this film didn't generate further adoration from the general public. Nevertheless, Long Shot (containing arguably the greatest masturbation scene in film history) will make you laugh, while mercilessly pulling on the old heart strings.
9. Cold Pursuit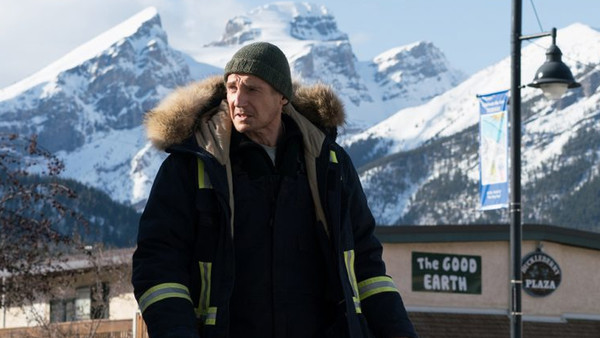 Liam Neeson has managed to carve himself out a second-coming in the form of the over-the-hill action hero who has to deal out his own brand of justice. The Taken series (2008-2014), The Grey (2011) and Non-Stop (2014) all proving that Neeson has an audience who want to see him beat up thugs and growl in the interim.
It was looking like another day in the office when Cold Pursuit ploughed onto our screens in 2019 as Neeson -playing a snowplougher whose life falls apart when his son dies with little explanation – delivers another thunderous performance as a man in search of answers.
What hampered this release were the idiotic comments the star made on 'revenge' during the film's press tour. Neeson confessed that he had gone out into 'black areas' looking to be 'set upon so (he) could unleash physical violence' as revenge for his friend who was 'brutally raped' 40 years ago. Backlash for the film was to be expected as it was difficult to separate the idea of Nel Coxman's revenge on his son's killers and Neeson's own delusional thoughts on vengeance.
Understandable as it may be, that the public chose to scoff at this Summit Entertainment feature, you cannot deny that the sum of its parts is a Tarantino-style shoot-em-up that offers a few twists and turns along the way. If you can detach yourself from the controversy, the ensuing madness is surprisingly watchable.
10. Dragged Across Concrete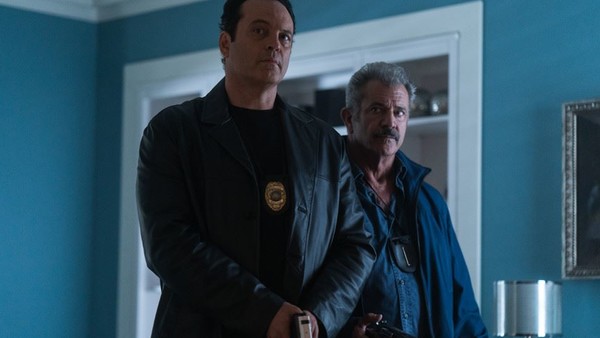 The last time Vince Vaughn and S. Craig Zahler combined to make some magic, the subsequent riot – Brawl in Cell Block 99 – surprised almost everyone that got to see it. Which was not enough people.
With the two returning and adding (one man publicity magnet) Mel Gibson to proceedings, Dragged Across Concrete looked set to be another hard-nut hit.
Despite receiving a decent reception in April 2019 – the film stands at a not too shabby 73% on Rotten Tomatoes – the momentum behind this vehicle seemed to run out of steam, as barely anyone decided to check out the picture as it skidded into cinemas.
This could be down to Dragged Across Concrete not being filled with the same high octane action we're overloaded with in today's average action splurge. Instead, it relies heavily on gradual, smouldering sequences with lingering camera shots extracting every ounce of drama from each kill and/or fire-fight.
Vaughn and Gibson are also on hand to provide a cop partnership that we didn't know we needed. If Zahler's stoney, raw take on violence and justice hasn't appealed to you in the past, this bare-boned neo-noir thriller could turn you to the dark side.